I knew how to knit for years, but didn't have a true love for it until my husband's grandmother reintroduced me to knitting when we visited her in Norway. She spoke not a word of English, but somehow we needed no words to share this language. The patterns I started working with were in Norwegian from Sandnes Garn pattern books, and contemporary designers were still foreign to me.

Social media never really held much appeal for me until I found the incredible community of knitters and designers on Instagram; they are undeniably inspiring and it's given a great new birth to a whole generation of knitters and crochers.

One of the first knit designers that I really fell in love with on Instagram was Tamy Gore. At the time, I wasn't a huge fan of knitting scarves and her use of color and shape immediately got my attention. Finding out that she was a fellow Jersey Girl just sealed the deal, and when we launched Mother Knitter wanted to recognize this designer first! We are so thrilled for her recent and well-deserved recognition by Mason Dixon Knitting for their March Mayhem 2019 and we hope you'll check out all her gorgeous patterns.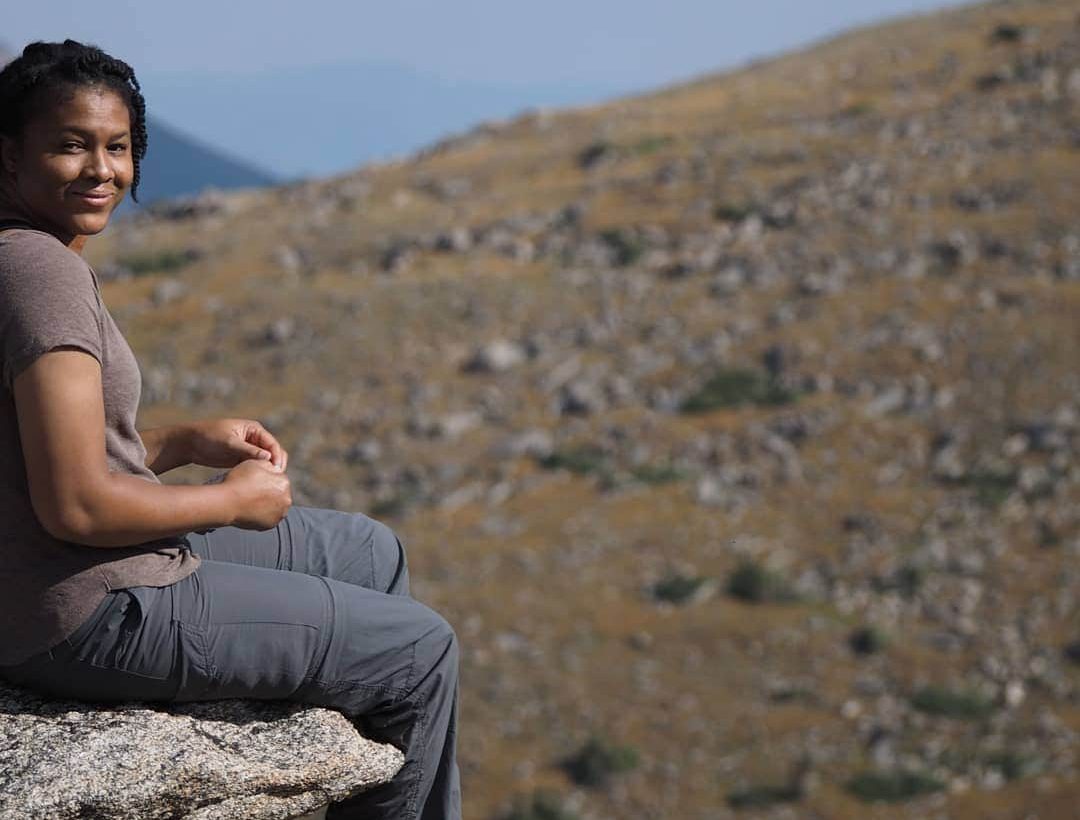 MK:In a couple sentences, tell us about yourself:
TG: I was born in Jamaica and lived there until I moved to Germany at age 19. I then went to school there and worked in retail until I moved to the US at age 29, met my husband and finally settled here.
How did you get started in your craft?
This is pretty funny because growing up, I never had any interest in learning to knit or crochet (crochet was more popular in Jamaica), but I did have an interest in embroidery which I did with one of my Aunts. In 2013, I was staying with friends of mine and their daughters were learning how to knit and decided to take me on as a pupil, so they taught Aunt Tamy to knit a scarf and I don't think I've seen as many holes in a project as my first few scarves had. It took a while before I really understood the basics, but once I did, knitting became a part of my daily routine and there was a desire to learn more and to play around with colors, shapes, and techniques. In 2016, I published my first shawl on Ravelry and have been designing ever since.
Is this your full-time gig?
Designing is definitely my full time gig and something that I'm thankful that I'm able to do.I
How do you spend your free time and with whom?
Knitting 🙂 I do like to bake sometimes, go hiking with my husband (my biggest supporter) and reading/listening to audiobooks. We have a college-aged son and also a chocolate lab who thinks he is a human and not a dog!
How did you find out you were selected for MDK March Mayhem 2019 and is this your first award/recognition?
Wow, I still can't believe that I was even nominated. I first found out from another knitter, then checked my inbox and saw a message from MDK and I'm pretty stoked about it as it's the first recognition I've received as a designer. Pretty exciting!

Is there anything about your background that connects you to your art?
If any, maybe the colors of the Islands. I love playing with colors, and we love color in Jamaica!

What advice do you have for others?
Don't be afraid to try something new and stop comparing yourself to others. You are you, and your sense of color, style, and design are yours – let go of thinking about what others are doing and focus on creating a piece that you like.

Social Media/Ravelry links:
https://www.ravelry.com/designers/tamy-gore
https://www.instagram.com/tamygore/
A few images of her designs (visit pages above for more):