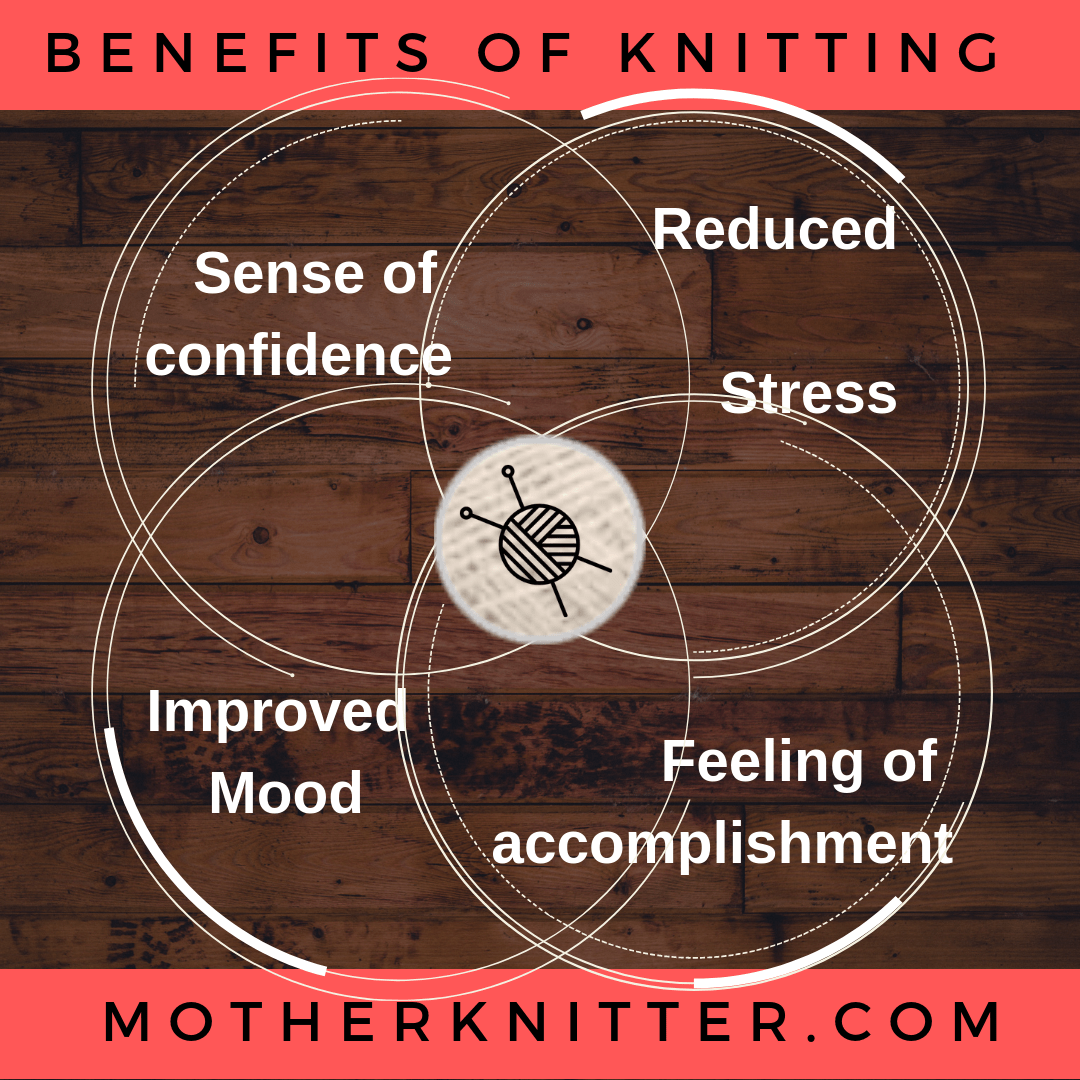 For most of us knitters and crocheters, crafting is an obsession. Many of our stories start the same way – a parent or grandparent taught us to knit or crochet earlier in life. For me, my mom taught me both, but it wasn't just knitting and crocheting; we dabbled in all kinds of crafts. Of course, this was before Internet (insert daughter's eyeroll here) so we were hands-on and our parents needed for kids to have something to do. My love of crafting carried me through high school where art was a god-send: embroidery, weaving, pottery, jewelry making and on and on. We were lucky to have so much related-arts exposure and it has served me well later in life. Today, educators call them creative problem solving skills and unfortunately, our students are getting less and less time to learn this critical component which will only get more important in our increasingly automated future.

Educational advantages aside, numerous health benefits of crafting are well documented as well. According to the Craft Yarn Council, "a third of women ages 25 to 35 now knit or crochet" and "the repetitive action of needlework can induce a relaxed state like that associated with meditation and yoga." It has also been associated with pain relief, lowering heart rate and blood pressure, reducing harmful blood levels of the stress hormone cortisol, reduces risk of dementia and increases memory (from what I can recall). Not to mention, it slows us down – which is something we all need. But this phenomenon is not limited to women; men and children are getting into knitting and crafting, and The Waldorf School teaches knitting to students in first and second grades, moving on to crochet in third grade.

When I offer to teach friends, it's rare if they don't jump at the chance to learn to knit. Usually, it's the delicious yarn that lures them in and the gorgeous sweaters that I have made. Think you don't have the time? Not true. We all sit to wait for something – your doctor, your friend, your spouse, your child, sporting events, etc. – so why not use that time creatively? You'll be thankful you did!

Looking for more information on these subjects:

https://articles.mercola.com/sites/articles/archive/2014/11/06/crafting-knitting.aspx
Huffington Post: https://www.huffingtonpost.ca/2018/03/14/knitting-health-benefits_a_23385911/