Scandinavian knitting designs featuring Sandnes Garn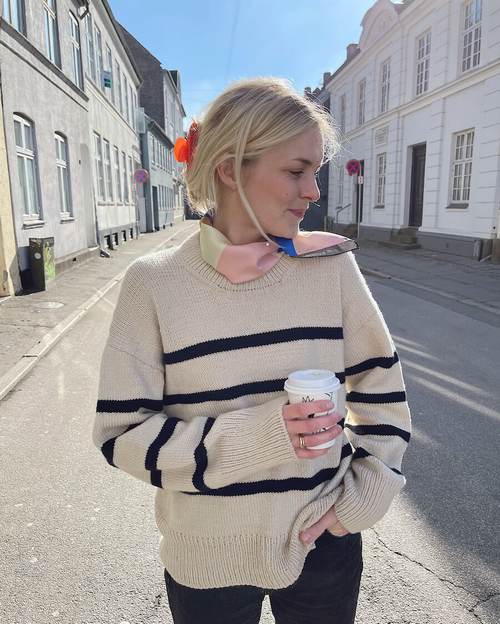 Mette Wendelboe Okkels is a Danish knitwear designer and the creative force behind PetiteKnit. She channels her creativity and passion for knitting into the design brand PetiteKnit.
PetitKnit offers knitting patterns with different degrees of difficulty from the perfect beginner pattern to patterns for the experienced knitter.
She has developed a large following of knitters who appreciate the quality and uniqueness of her patterns, her attention to detail, and her ability to create designs with broad appeal.
She has used Sandnes Garn in many of her patterns, including most recently her Marseille Sweater (seen left) and the Champagne Cardigan. She collaborated with Sandnes Garn to create 2 yarn lines: Sunday (fingering Merino, non-superwash) and Double Sunday (DK/Light Worsted, non-superwash). She pairs most of her patterns with their uber-popular Tynn Silk Mohair and usually suggests Sandnes Garn as an alternate in most patterns.
Mother Knitter carries a full range of her products as well as zippers and other accessories that she uses in her patterns, so you have only one stop for all your PetiteKnit project needs!
Her patterns are sold on Ravelry and from her website. (Scroll down to see some examples). You can also find PetiteKnit on Instagram: @petiteknit
PATTERN GALLERY
Here's a selection of some of the PetitKnit patterns on Ravelry knit with Sandnes Garn yarn. Click image to visit pattern pages.
The Sophie Shawl
The Sophie Shawl is worked back and forth in one piece, from tip to tip in garter stitch with built-in i-cord edges.
Petite Knit uses Alpakka Ull 1088 Smoke in her design, but you can use any color you want.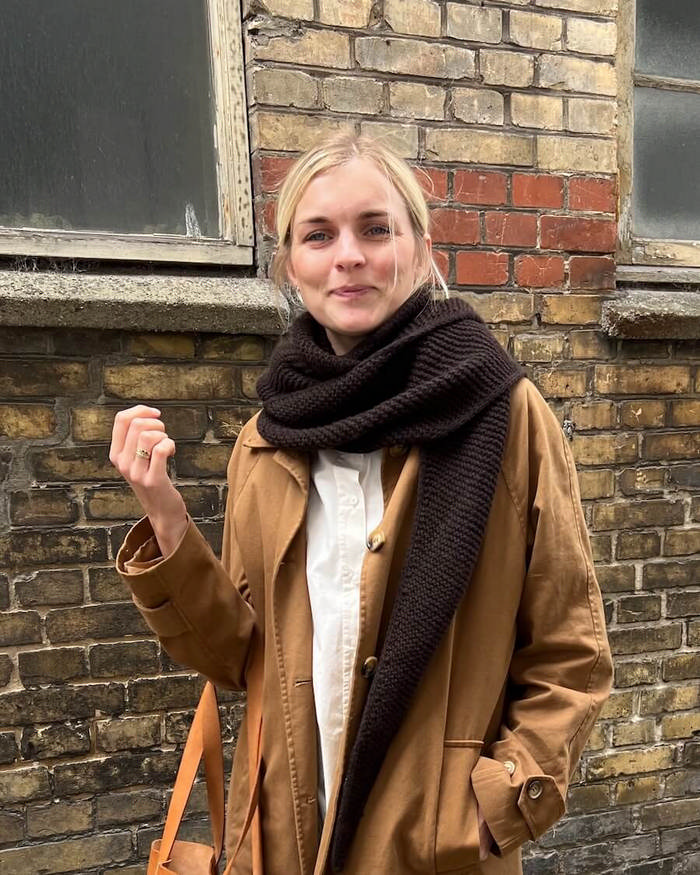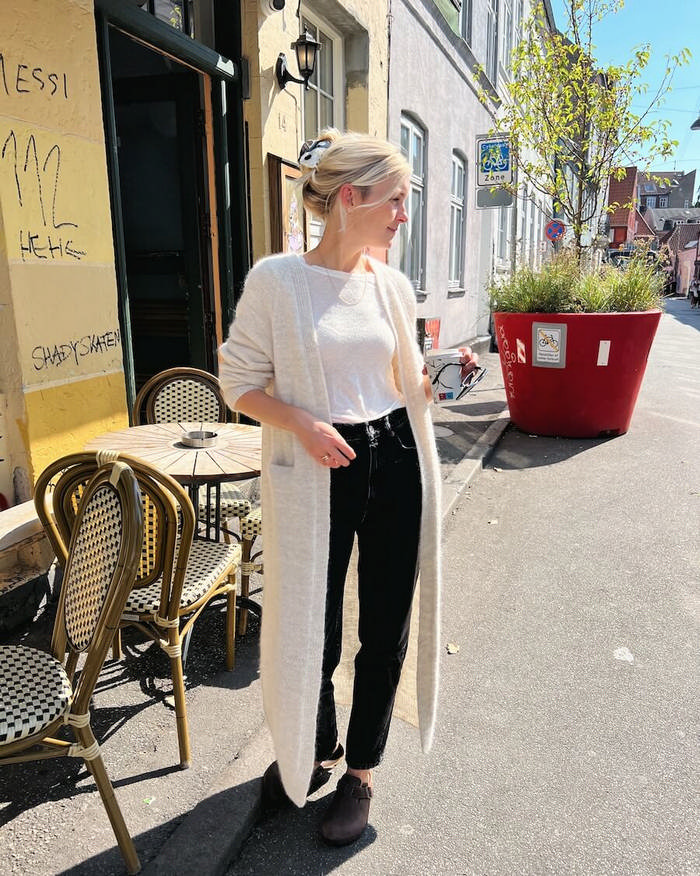 The No Frills Cardigan
The No Frills Cardigan by Petite Knit is a comfortable, long cardigan that is worked from the top down with raglan increases.
Designed specifically for Sadnes Garn's new Tynn Peer Gynt, held together with Tynn Silk Mohair!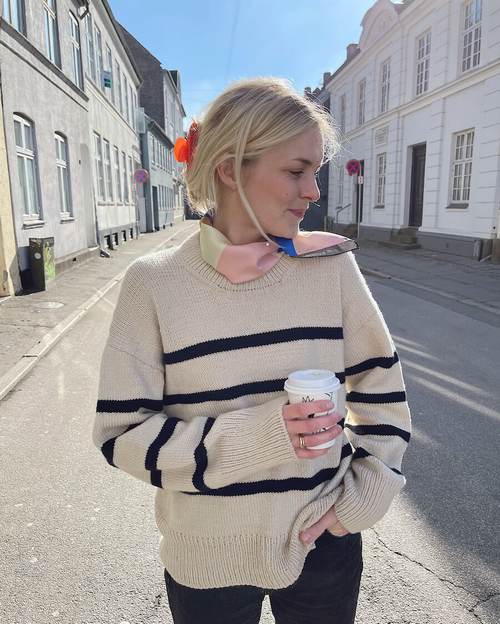 PetiteKnit: Yarn and Accessories