About Sandnes Garn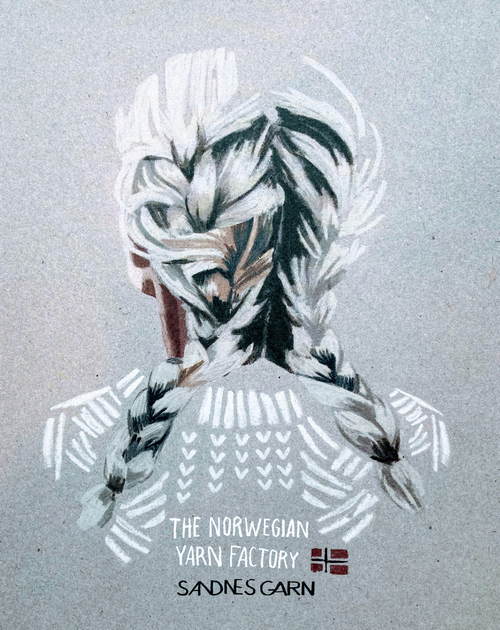 Looking for high-quality, sustainable yarns that are both eco-friendly and beautifully designed? Look no further than Sandnes Garn! Founded in 1888 in the heart of Norway, Sandnes Garn is one of the oldest yarn mills in continual operation. Their commitment to positive business practices is reflected in their sourcing of fibers from animal-friendly and sustainable sources, as well as their focus on reducing water use, minimizing pollution, maximizing renewable energy, and upcycling yarn waste.
Sandnes Garn offers a wide range of over 35 yarn qualities, each with 40+ colors, ranging from lace weight Silk Mohair to chunky Fritidsgarn (not to mention their wicked popular collaboration with PetiteKnit: Sunday).  
Sandnes Garn is also a design-leader in the knitting industry, producing over 400 unique pattern designs every year for their seasonal catalogs. With a focus on traditional Scandinavian and Nordic colorwork designs, as well as collaborations with internationally renowned designers and tastemakers, such as PetiteKnit, Sandnes Garn is a dynamic brand that adds specialization, character, and edge to their continuous line of in-house collections.
Sandnes Garn is already the most popular yarn in Scandinavia, and with a fast-growing and loyal fan base in the US, it's no surprise why.
We are proud to offer Sandnes Garn to the US knitting and crochet market, and we're confident you'll fall in love with this high-quality, yet affordable yarn just as we have. Plus, with Sandnes Garn being one of the first yarn companies to offer superwash yarn with no microplastics, you can feel good about using this yarn for all of your projects.
Check out Sandnes Garn. We're confident you'll find the perfect yarn for your project and budget.
Visit Sandnes-garn.com for more info.