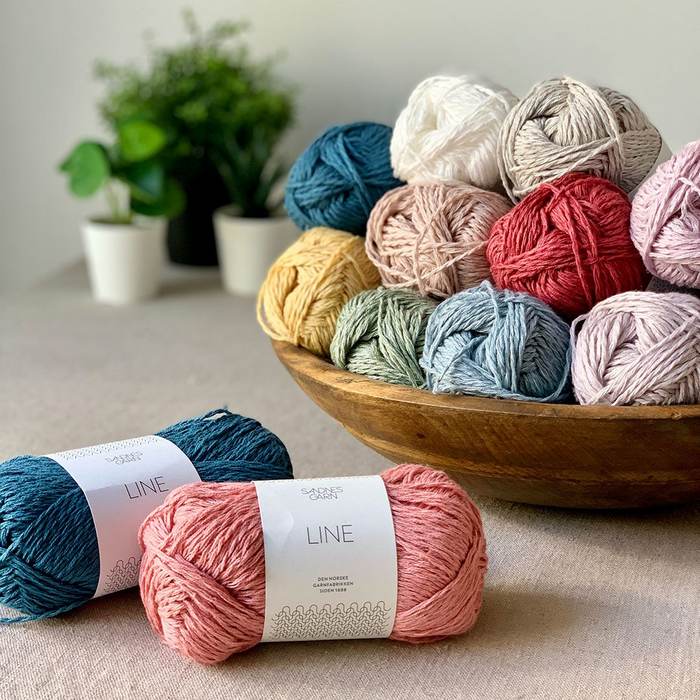 Line, Tynn (thin) Line, and Tykk (thick) Line by Sandnes Garn remain a big summer hit as knitters and crocheters cast on to make their favorite lightweight, seasonal garments.
All 3 variants share the same blend of 53% Cotton/33% Viscose/14% Linen, which gives you a durable quality that is incredibly soft but still looks like linen and has a beautiful drape.
Tynn Line is Fingering, Line is DK/light worsted, and Tykk Line is Aran.
This high-quality, yet affordable, yarn is a staple in Scandinavia and has become a bestseller in the US as well. If you are not familiar with Sandnes Garn yet, learn more about them here.
Designs
Sandnes Garn is a yarn manufacturer as well as a prolific design house. Below is a selection of seasonal patterns featuring Line yarns.