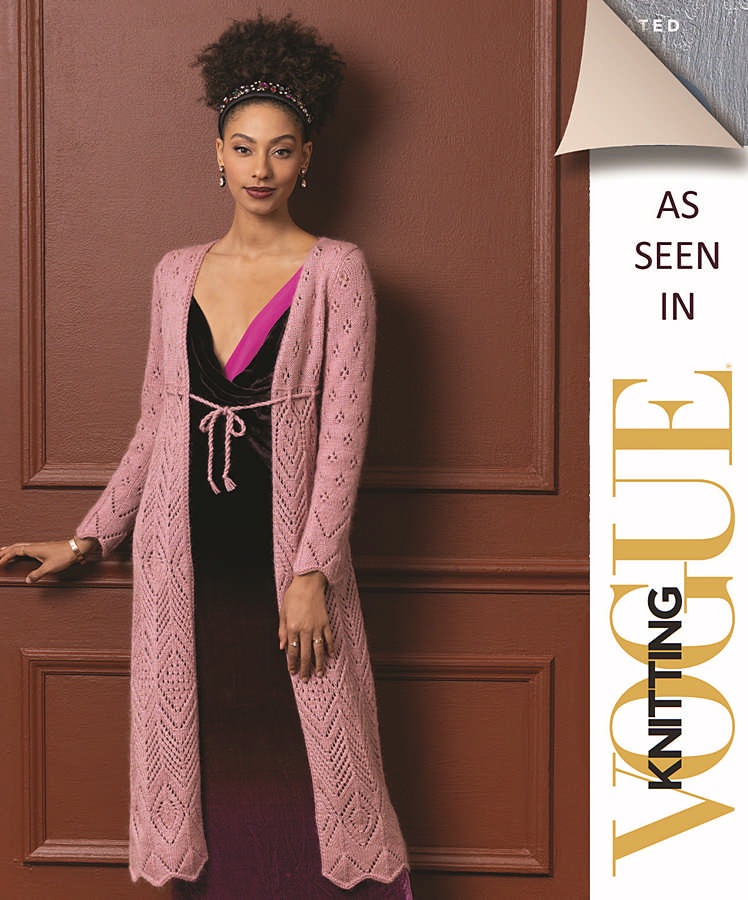 Veste La Pivione
by Sandi Prosser
As seen in Vogue Knitting Holiday 2019, designer Sandi Prosser chose Sandnes Garn for this pattern. Classic fit long lace coat with tie closure and deep V-neck.
Sized for Small, Medium, Large, 1X, 2X and 3X
---
Also seen in Vogue Knitting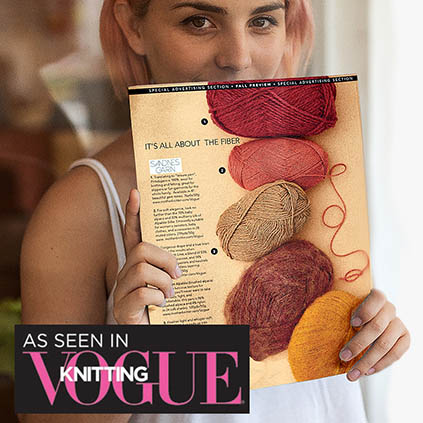 So you want those lush, fall colors you've read about in Vogue Knitting?
You have come to the right place!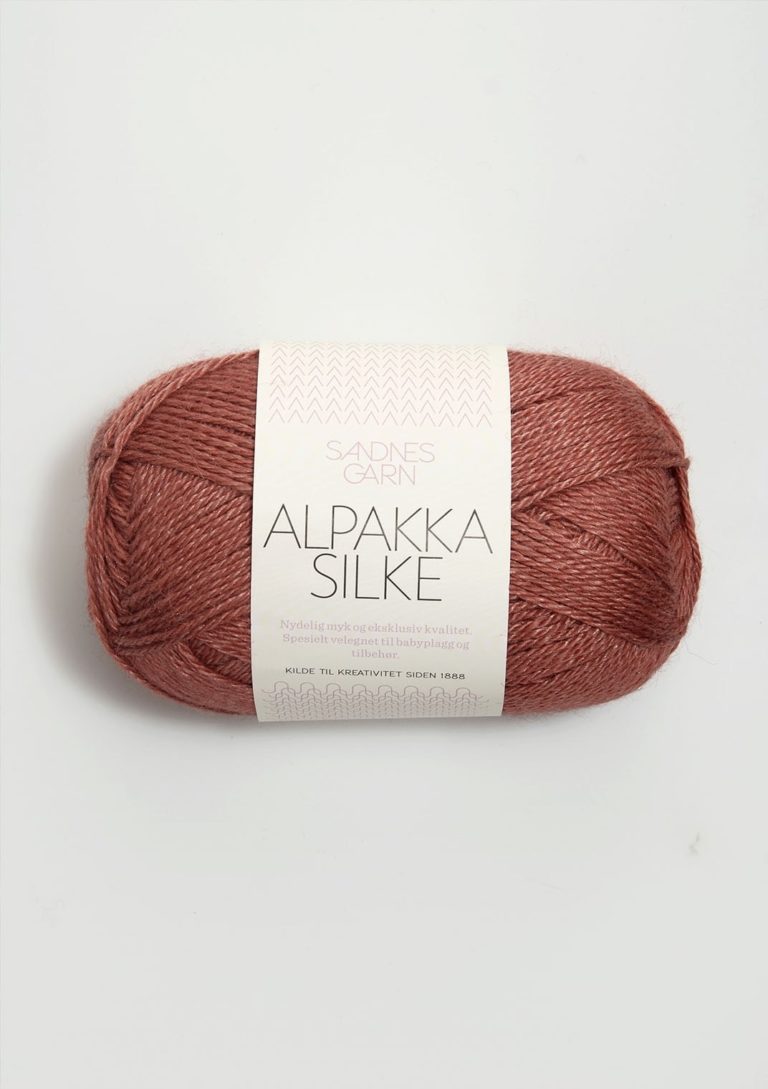 For soft elegance, look no further than the 70% baby alpaca and 30% mulberry silk of Alpakke Silke. Eminently suitable for women's sweaters, baby clothes, and accessories in 28 muted colors. 219yds/50g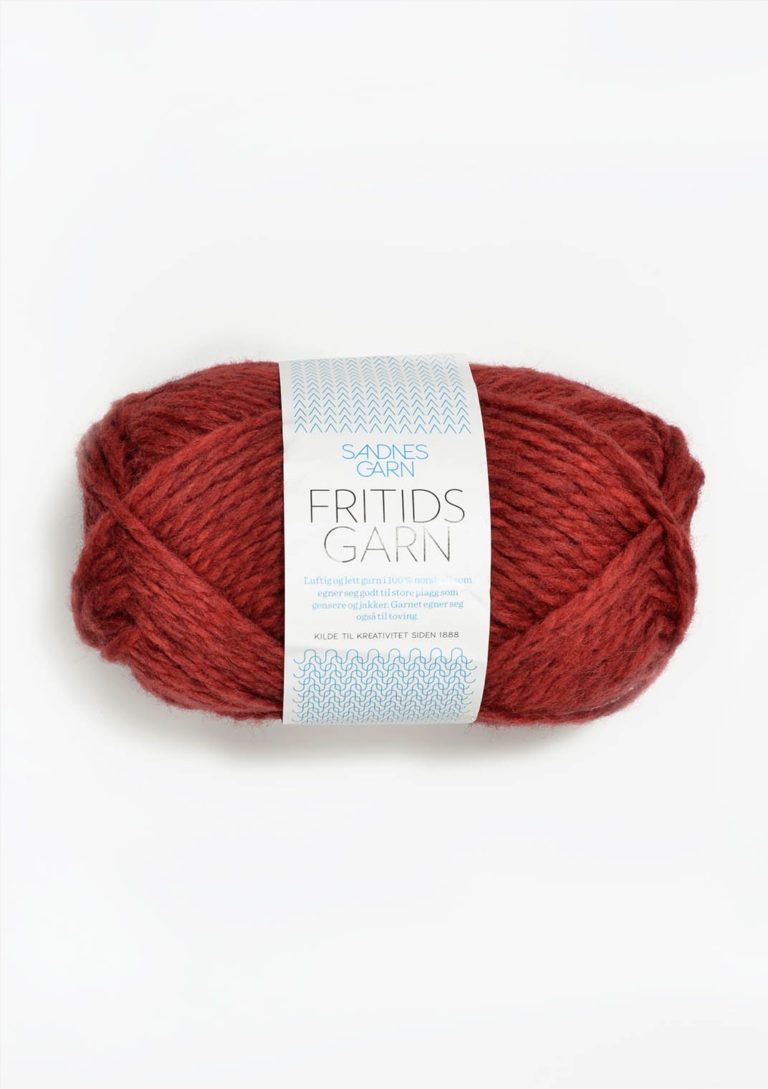 Translating to "leisure yarn", Fritidsgarn is 100% wool for knitting and felting; great for slippers or fun garments for the whole family. Available in 47 beautiful gem tones. 76yds/50g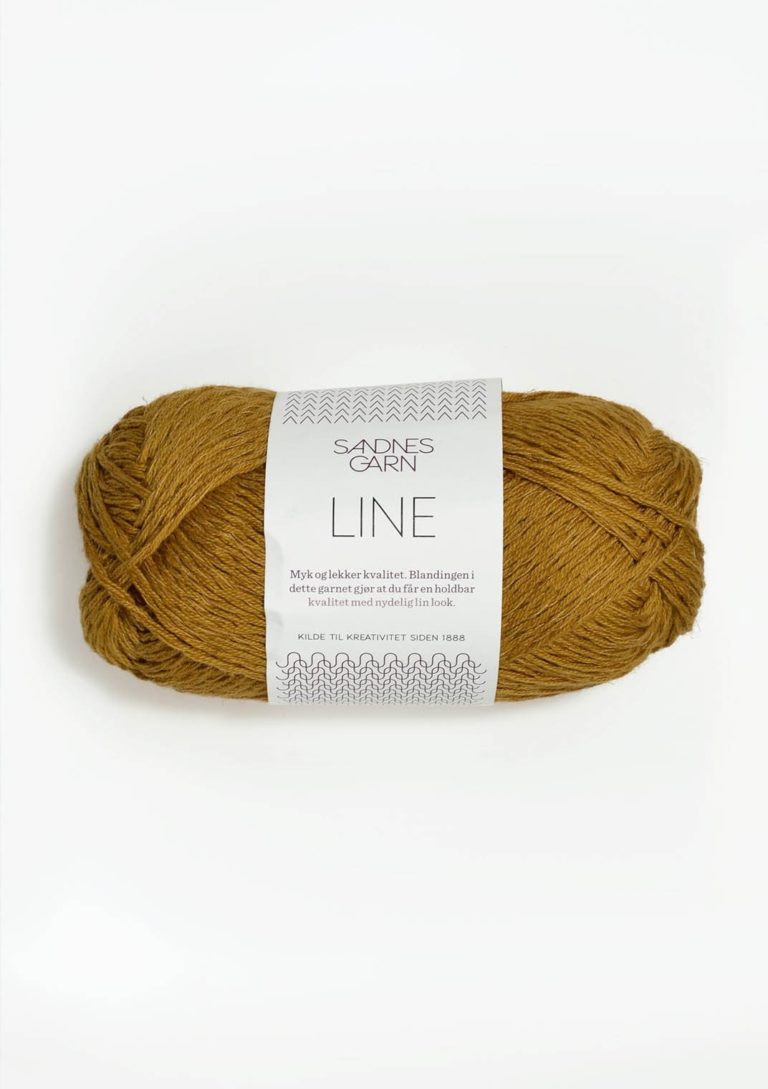 Gorgeous drape and a true linen look are the results when you knit with Line, a blend of 53% cotton, 33% viscose, and 14% linen. The 18 pastels and neutrals make for effortless layering pieces. 120yds/50g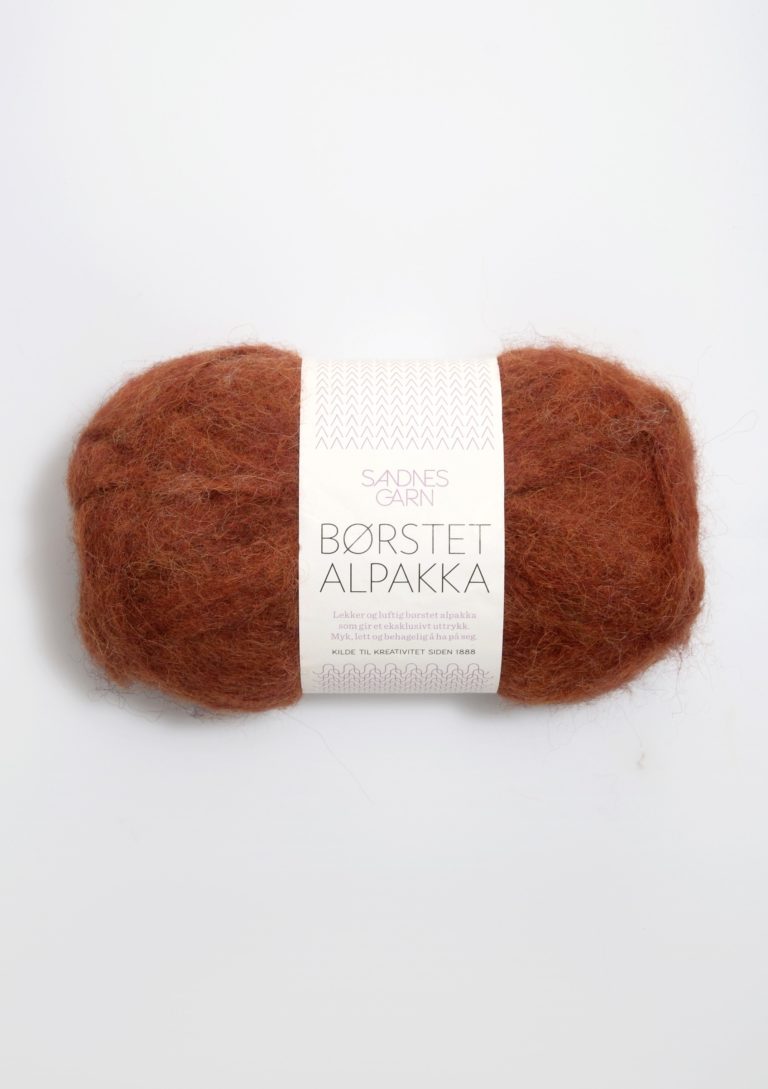 Børstet Alpakka (brushed alpaca) creates a luscious texture for sweaters you'll never want to take off. Fuzzy, light, and comfortable, this yarn is 96% brushed alpaca and 4% nylon. In 24 soft shades. 120yds/50g.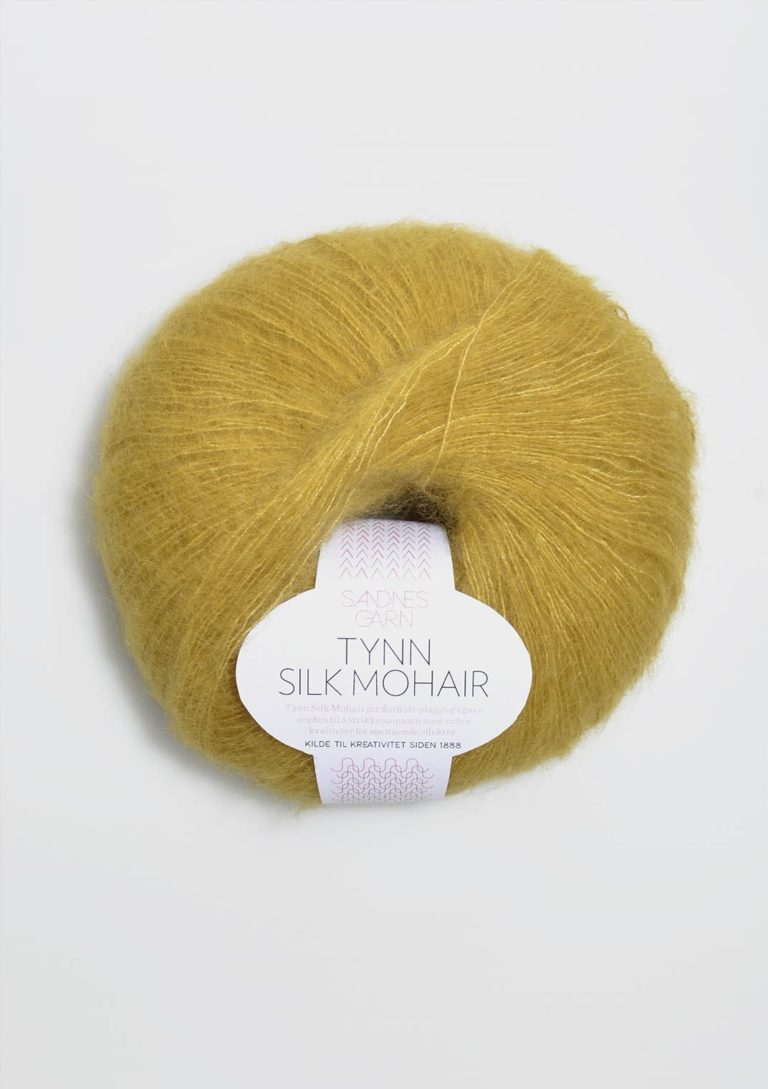 Feather-light and whisper-soft, Tynn Silk Mohair knits up into airy, flattering garments, with 19 colors on offer. Tynn means 'thin', and this lace-weight yarn contains 57% mohair, 15% wool, and 28% silk. 232yds/25g.